Business customers
EWON has assisted a range of customers including small businesses, educational institutions, strata corporations and not-for-profit organisations. Many of the complaints we receive from business customers relate to billing and contracts. We have also assisted customers with disputes involving their classification as a large retail customer.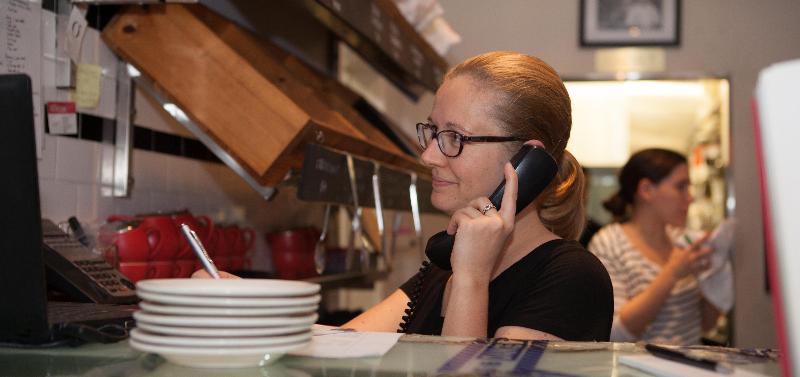 As our Constitution does not limit the type of customer who can submit a complaint, we assess each matter on a case-by-case basis.
When determining whether we are able to assist a business customer, we will consider:
whether they consume more or less than 100 MWh electricity or 1,000 gigajoules (Gj) gas per year
the number of staff employed
the annual turnover of the business
the capacity of the organisation to seek redress without EWON's assistance
For example, we may be able to assist a business customer who is a large energy or water consumer, but in terms of staff numbers, they fall within the Australian Bureau of Statistics definition of a small business (ie. up to 20 staff).
Case studies
Retailer applies credit adjustment after incorrectly invoicing customer
John signed a new energy contract for his small business. For the first few months John's bills were similar to previous bills but after that, John found his bills increased dramatically. He noted that the daily service availability charge increased from 65 cents to $8, which meant that around 55% of his bill related to network charges.
John contacted his retailer about the high bill and they told him they were passing on the network charges.
He asked the retailer to explain the increase in writing but they refused and told him to pay the account or face disconnection. John wasn't satisfied with their response and contacted us for assistance.
We explained to John that the retailer did not set the network charge and they passed this on to customers according to the regulated tariff. While we could not investigate the charge itself, we could check that the appropriate tariff had been applied to his account.
We reviewed John's bills which showed that the annual consumption for his business was under 100MWh, which classified him as a small retail customer. We noted however, that the tariff John was being charged was much higher and was appropriate for a large retail customer. We contacted the distributor for the area who advised that as 12 months of billing data was available, John could request that his site be reassessed to determine whether he was a large or small retail customer, however any reassessment would not be retrospective.
We discussed this with the retailer who organised for John's account to be reclassified as a small retail customer.
The retailer then recalculated John's previous bills based on the reduced network tariffs which resulted in a credit adjustment of $4,159 on his account.
Small business owner faces payment difficulty
Robin owns and operates a laundromat. Following an injury, he has only been able to work part time and has been experiencing some financial problems.
Robin contacted his electricity and gas provider to request a six-instalment payment plan to cover the $2,250 owing on his account and a waiver of late fees. His requests were declined. When he called a second time to discuss the late fees, he was advised his accounts were scheduled for disconnection. Robin contacted us for assistance.
We spoke to Robin's retailer, who put his account on hold, agreed to waive the late fees and accepted Robin's proposed six-part payment over three months.