It is a particularly challenging time to be an Ombudsman! Intense political and media focus on high energy pricing, the complexity of energy contracts, discounting / late payment fee regimes, and the reliability of supply, have all contributed to increased complaints to EWON. More recently, the drought across NSW has created a similar focus on the water sector.
Complaints increased in 2017/2018 for the first time in five years, rising 12% from 2016/2017 to 26,416. Billing continues to be our most significant complaint issue with credit issues including payment difficulties, debt and disconnection of supply, also prevalent.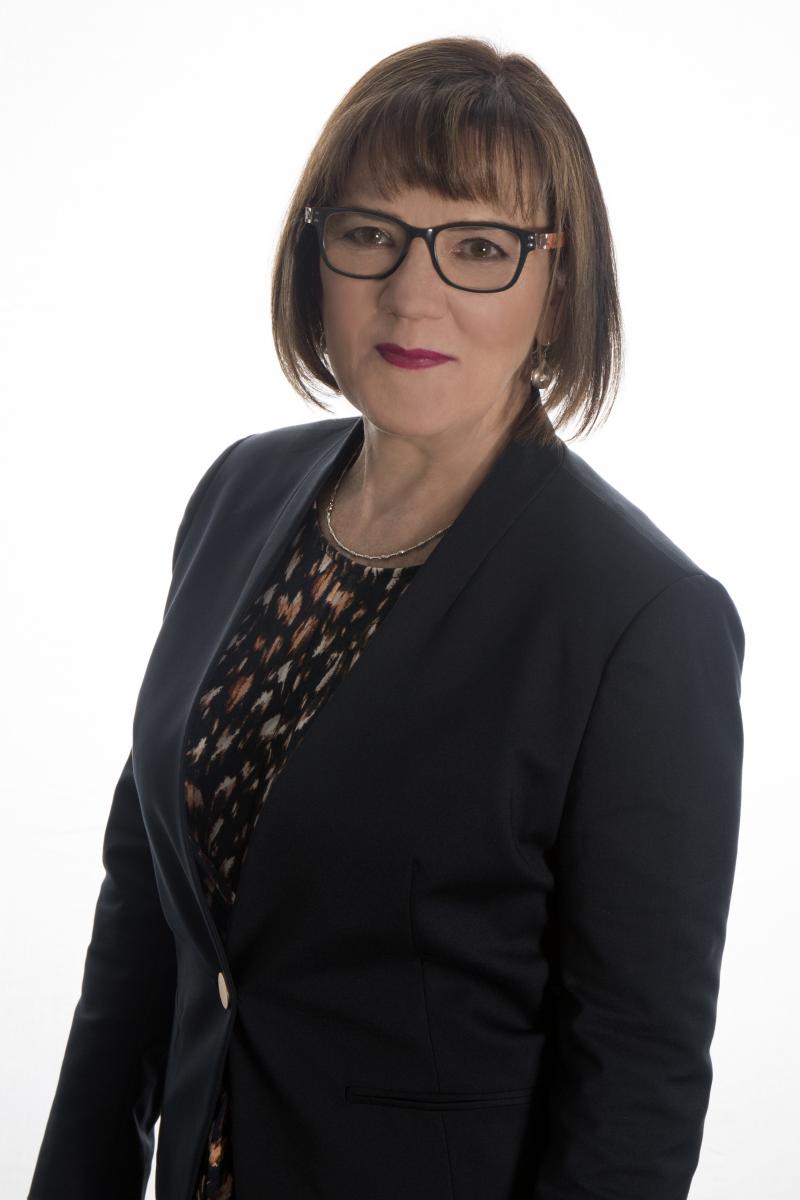 For the first time, we were called on to contribute to inquiries and reviews about the impact of energy pricing on consumers, particularly with respect to how pricing is presented to consumers via offers and contracts. These included the Australian Energy Market Commission's (AEMC) Preventing discounts on inflated energy rates, the Australian Competition and Consumer Commission's (ACCC) Retail Electricity Pricing Inquiry and the NSW Legislative Council's Select Committee on Electricity Supply, Demand and Prices.
The role of Ombudsman
The Ombudsman role itself has also attracted scrutiny. In 2017, the Federal Government announced that strengthening of consumer protection from a complaints perspective for the financial sector would occur with the Australian Financial Complaints Authority taking on a broader role than the Financial Ombudsman Service (FOS). This new one-stop-shop Ombudsman service will see the merger of FOS, the Credit and Investment Ombudsman and the Superannuation Complaints Tribunal from 1 November 2018.
Complaints across the telecommunications sector, including those about the National Broadband Network also attracted attention. Like other Ombudsman offices, I was invited to take part in the Consumer Safeguards Review which the Commonwealth Department of Communications & the Arts is undertaking about telecommunications redress and complaint handling. I welcomed the opportunity to talk to the reviewers about the important role of the Ombudsman, noting it should be the 'office of last resort' for consumers unable to resolve a complaint with their provider. However, some consumers may contact us before contacting their provider to seek independent advice or information – as is their right.
Most consumers though, seek our assistance because their unresolved complaint was not escalated to their provider's specialist dispute resolution / complaints team, sometimes after multiple attempts.
Like other Industry Ombudsman offices, we have a 'refer to higher level' (RHL) process to manage these complaints. After providing the customer with advice about their rights and responsibilities, and seeking their agreement, we refer their complaint to their provider's specialist complaints team. Its staff then contact their customer to resolve the complaint.
The Consumer Safeguards Consultation Paper stated that only 10% of referred customers return to the Telecommunications Industry Ombudsman dissatisfied with the resolution offered by their provider's specialist dispute resolution team. During the 2017/2018 year, the return rate to EWON was nearly double this rate at 18%!
We can only be the office of last resort if industry members resolve customer complaints on initial receipt, or via escalation to their specialist complaints teams. Until then, we will continue our approach. It's an avoidable cost for members; a further incentive for customer service improvement.
To further influence internal dispute resolution improvement we:
provide advice about why customers return to EWON
report complaint numbers and issues
identify, investigate and report systemic complaints.
Strengthening consumer protections
This is an integral part of our role and the theme of this report. This year, our long-term objective of providing free, fair and independent external dispute resolution to all NSW residential energy consumers was achieved!
The Australian Energy Regulator (AER) revised its Retail and Network Exemption Guidelines in March 2018, requiring Ombudsman membership for entities supplying energy to residential customers in embedded networks. Previously, we could receive these complaints but could not compel their energy provider to work with us and resolve it. As EWON members, they will be required to work with us, and if necessary, decisions I make will be binding on them, just as they are for all other EWON members.
Given that our current membership of 58 will grow significantly as a result, we undertook the following key strategic initiatives:
established an EWON Board Expanded Jurisdiction Working Group
developed an issues paper outlining options for changed governance, membership and fee arrangements
engaged KPMG to conduct extensive consultation with current members, exempt entities, Water Industry Competition Act (WICA) licensees, peak bodies and consumer representatives
worked with the Australian & New Zealand Energy and Water Ombudsman Network (ANZEWON), and
engaged with the AER and the AEMC.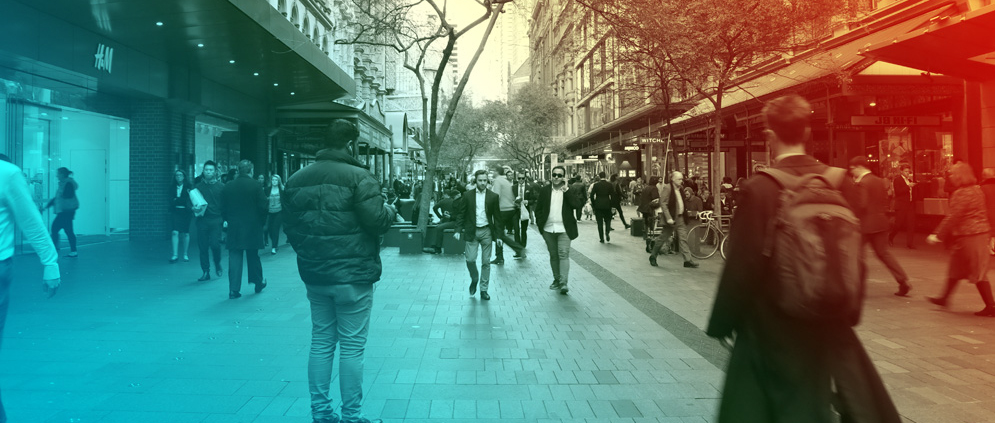 Constitutional change
Jurisdiction expansion required amendment of the EWON Constitution. After months of work leading up to the Extraordinary General Meeting on 7 June 2018, fog at Sydney airport almost prevented attendance of some EWON bound Victorian-based members. The fog lifted just in time and members voted in a range of changes including voting rights, director tenure, and the establishment of an Expanded Jurisdiction Operational Advisory Group of exempt entities and WICA providers. Its purpose is to ensure new members have a voice within EWON, and through to the EWON Board, where they can explore, and address membership challenges as they arise.
It's time for a new approach to affordability
Affordability challenges, payment difficulties, high bills, increasing debt and disconnection of supply are the norm for many consumers.
Energy retailers must have affordability / financial hardship programs. These programs vary in accessibility and quality, rather than providing customers with an equal level of support. These variances are not transparent or included in retailer comparator data – customers can therefore unknowingly switch from retailers with robust and accessible affordability programs to retailers with less effective programs, losing the support they need.
I brought this to the attention of the NSW Legislative Council's Select Committee on Electricity Supply, Demand and Prices, and to the AEMC in my response to its review on strengthening protections for customers experiencing affordability issues.
Collaborative work to address affordability is needed. Affordability programs are currently parked as the financial support ambulance at the bottom of a large debt cliff. Instead, what is required is early identification of customers needing support, and tailored approaches which prevent payment difficulties escalating into serious debt.
Since early 2015, I have been calling for new technologies and products, including solar, battery storage, and energy efficient reverse cycle air conditioning, to be made available to customers unable to afford their substantial set up costs. These are particularly needed to improve the quality of social and community housing. If these are supported by increased consumer education, we will start to see reduced energy use, increased energy affordability and healthier homes.
Positively, we are now seeing an increasing number of partnerships involving energy retailers, community housing, and government agencies, which are delivering these solutions.
What are we doing to address affordability?
Our work with the Tenant Support and Education Project (TSEP), funded by Aboriginal Housing Office (AHO), continued with ongoing involvement of Origin Energy. Commenced in April 2016, and focused on Aboriginal communities in remote NSW, this project achieved great results for customers as detailed later in this report.
We also invited Sydney Water, AGL, EnergyAustralia, Origin Energy, Red Energy and Simply Energy to attend an initial Energy & Water Retailer Bring Your Bills day in Mount Druitt in October 2017.
Bringing together customers and their providers, on the customer's home patch, to address billing and credit issues, saw immediate positive results. It led to quicker resolution of complaints; provided retailers with valuable consumer-centric insights AND increased their staff engagement. The success of this new Bring Your Bills day approach paved the way for its expansion in 2018.
Digital meter installation delays
Delays have impacted many customers across NSW, since the implementation of new metering rules from 1 December 2017 when energy retailers became responsible for the rollout of digital meters. Since then, customers have experienced:
long periods of time without electricity after aged meter failure
delays in connection of household solar systems
delays in moving into new homes
significant added costs and inconvenience.
This led to the AEMC's release of its consultation paper, Metering installation timeframes, in May 2018. In our submission we called for a timeframe for the installation of meters to be established to provide certainty for builders and customers. We are continuing to work with energy retailers via our complaints processes to have these delays addressed and compensation provided, while regulators work through timing rule amendments.
Related to these metering delays and our work in Aboriginal communities, our assistance was sought by the AHO, the Office of Environment and Heritage, and the Land and Housing Corporation. They were looking to engage with energy retailers to complete a solar panel installation project, involving 800 homes, across far north and west NSW. For the solar to be switched on, retailers needed to arrange digital meter installations.
At the time of writing this report, through retailer response, many of these homes now have working solar panels and energy efficient heating / cooling systems. There is still some work to be done, and retailers are now involved in the planning stage of follow on community / social housing projects which, when completed across NSW, should result in major energy affordability improvements for many of NSW's most vulnerable consumers.
EWON Chair steps down
On behalf of the EWON Board and staff, I extend our thanks to Professor Julian Disney AO for the support and direction he has provided as EWON Board Chair.
Appointed Chair of the EWON Council on 1 February 2010, and Board Chair from 1 July 2012, Julian then led EWON through a series of major changes:
establishment of a Board, comprising equal industry and community directors, from 1 July 2012
chairing EWON Consultative Council Meetings twice annually since late 2012
change in Ombudsman from Clare Petre to myself in 2014
strengthening of EWON's governance framework
significant expansion of jurisdiction to include exempt energy entities.
Julian's steady guidance has also enabled EWON to develop the flexibility and capacity required to be responsive in the changing and challenging environment we operate in.
20 years of EWON
On 9 June 2018, EWON celebrated its 20th year of providing independent, free and fair dispute resolution to NSW consumers. We strategically let this anniversary slip by quietly this year and focused instead on achieving the expansion of EWON's jurisdiction and preparing for the imminent growth of our membership.
In June 2019, we will celebrate EWON's 21 years of strengthening consumer protections across NSW!
Looking ahead...
In 2017/2018 the EWON Board met more often than in prior years, working towards expanding EWON's jurisdiction. Led by Julian, the contribution of all Directors, particularly those on the Expanded Jurisdiction Working Group, Nicole Wallis, Iain Maitland, Ian Israelsohn, and Maria Good, ensured we achieved our strategic objectives and maintained strong governance and financial management.
During early 2018, we also looked to the future and in June 2018, the EWON Board approved our three-year EWON Strategic 'Tealprint'. It is underpinned by four priority areas:
Expanded awareness
Valued membership
Agile, dynamic customer service
Influential policy contribution.
Our 2018/2019 focus on implementing expanded jurisdiction is balanced with ensuring new and existing members receive the best possible support from us, particularly in relation to internal dispute resolution and our complaints management. We are also focused on further extending our community engagement and outreach program across NSW, again including involvement of EWON members.
While acknowledging the contribution of our current Chair and Board, we are also looking forward to welcoming our new Chair, Tony Crawford, who will lead us through the next chapter of EWON's journey.
In closing, the commitment and the dedication of the EWON team continues to inspire me – we all aspire, and commit, through the work we do across EWON, to making a difference; for our members, stakeholders and especially, the consumers who most need the protection our service provides.

Janine Young
Ombudsman
Energy & Water Ombudsman NSW