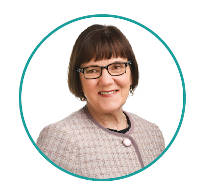 Three distinct periods defined the year in review. From July to September was business as usual, then from October to February NSW experienced horrific bushfires and devastating storms and finally the COVID-19 pandemic in March.
Swiftly, we were challenged to find new ways to deliver a needed service to many NSW consumers and to meet EWON's strategic objectives in an environment none of us had contemplated. Put to the test, we quickly adapted and set about demonstrating the responsiveness and resilience we've developed in recent years.
Key achievements
In my fifth year as Ombudsman, it was pleasing to receive the results of EWON's Independent Review, conducted by Queen Margaret University's Consumer Dispute Resolution Centre. The review ensured that our operations, especially with respect to complaints management, were tested against international practice. Over the past five years, we have focused on embedding the principles and practices which sit behind each of the six benchmarks for Industry-based Customer Dispute Resolution — Accessibility, Independence, Fairness, Accountability, Efficiency and Effectiveness — so receiving independent confirmation of the success of this work including best practice in outreach and engagement, was particularly rewarding for our Management Team and staff.
We have developed a Board-endorsed program of work, aligned with our immediate, mid and long-term strategic priorities, to action the Review's recommendations.
In 2019/2020, we developed two critical pieces of work of which I'm extremely proud. The first was our Reconciliation Action Plan (RAP) which builds on several existing initiatives, including our successful Aboriginal and Torres Strait Islander Community Outreach program.
We submitted our draft RAP to Reconciliation Australia in June 2020 and are currently engaging with them to complete our Plan. The RAP documents our commitment to reconciliation and the ways in which we intend to contribute internally and in the broader community. Continuing to embed these actions into our day-to-day operations while expanding our culturally appropriate services to Aboriginal and Torres Strait Islander people is a key 2020/2021 initiative.
The second is EWON's Family Violence Position Statement which outlines our approach to dealing with family violence particularly when it is revealed
in our complaints work. High debt is often a consequence of economic abuse and research indicates it is common for an abusive partner to control utilities to manipulate or punish their family, including cutting off energy or water. In 2019, we engaged specialist family violence trainers to train our Leadership Team and frontline staff, and we established safety, privacy and referral protocols for staff to call upon when they are dealing with victims of family violence. We also highlighted the fact that family violence affects all communities, including work communities, with the aim that our staff members are empowered to seek support if needed.
Expanded awareness
The start of COVID-19 triggered job losses, combined with high winter energy bills as most of NSW began working and schooling from home. We responded by launching a major COVID-19 digital awareness campaign targeting seniors, Aboriginal and Torres Strait Islander, and Culturally and Linguistically Diverse (CALD) customers and casual workers encouraging them to contact retailers to seek financial support and avoid debt accrual. The campaign ran on social media and community radio for six weeks during May and June, reaching an audience of nearly one million consumers — a low-cost investment that increased our social media presence and enabled us to stay in touch with consumers whilst our face-to-face events were postponed.
In 2019 EWON partnered with Thriving Communities Partnership (TCP) which drives cross-sector collaboration aiming to give all consumers fair access to essential services including utilities, financial services, telecommunications, and transport. I was pleased to join my Ombudsman peers in being a TCP ambassador as its work clearly aligns with EWON's ethos.
Valued membership
EWON's membership has more than doubled this year to 201 with six new authorised energy retailers and 109 embedded retailers/networks welcomed by 30 June 2020. Our membership will continue to grow in 2020/2021 as we reach out across NSW to embedded retailers/networks which hold Australian Energy Regulator exemptions.
We strive to deliver value to our members and in December 2019 we launched EWONLink, our new Member's Portal and one-stop-shop for information about complaints lodged with EWON. The secure portal contains members' weekly, monthly and quarterly EWON complaints reports; and provides an option for members to create customised reports drawn directly from our complaints data — within 24 hours of the information being recorded by our Investigations Team.
Agile in a dynamic environment
Our staff are skilled in a diverse range of areas including investigations, policy, outreach, communications, finance, HR, IT and administration. There is one common principle that brings us together — an underlying set of values centred on fairness and social justice. We have now developed a Capability Framework that identifies the requirements for different roles, and this will underpin our people processes including selection, career development and succession planning.
When NSW went into COVID-19 lockdown, the call for EWON's support from consumers experiencing vulnerability increased. Face-to-face events were off the agenda and instead we responded by introducing a Virtual Outreach Program enabling online and phone delivery of our signature Bring Your Bills Days so consumers could access affordability relief from their retailers as well as independent assistance from EWON.
The introduction of the AER's Customer Hardship Guideline followed by the COVID-19 Statement of Expectations meant disconnections, debt collection and default listings became less frequent, and this saw a welcomed decrease in EWON complaints.
Complaint numbers fell from 26,215 in 2018/2019 to 19,370 in 2019/2020. Whilst this is positive, we expect that when stimulus support stops, accumulated debt will see complaints increase. Our top three complaint issues continue to be billing, customer service, and credit. Billing complaints increased by 3% from 2018/2019 as a percentage of total complaints, credit complaints remained steady, and customer service complaints decreased by 8% compared with 2018/2019.
Influential policy submissions
We responded to numerous industry, systemic and strategic issues throughout 2019/2020 by contributing high level submissions to regulatory, government and peak bodies. This included being asked by the AER to report on the implementation of its Customer Hardship Guideline which took effect in October 2019. This required review of affordability-related complaints and establishment of a reporting regime.
Then COVID-19 began to affect households and small businesses. The AER introduced their Statement of Expectations which halted disconnections, debt collection, and credit reporting and directed retailers to establish payment arrangements for financially-impacted customers. Again, in response to the AER, we began providing regular reports detailing complaints where, based on both customer and retailer-provided information, requirements may not have been met.
Our February 2020 Consumer Data Right (CDR) submission to the ACCC focused on CDR implementation and the role of non-accredited third parties receiving data. We addressed privacy aspects and recommended that third parties be treated as agents of accredited persons for the purposes of dispute resolution, meaning the accredited person would be responsible for the complaint. Implementation of CDR continues, and our role will be influenced by ACCC decisions about holders and distributors of customer data.
In October 2019 we welcomed the release of the Sylvan Review into the coordination and funding of financial counselling services across Australia. EWON submitted a recommendation calling for the establishment of a body to oversee the sector and deliver stable funding arrangements. In March 2020 we wrote to the Minister for Energy and Emissions Reduction encouraging action on the review recommendations. The resilience of both consumers and financial counsellors will be tested throughout 2020/2021. The sector will need to be strengthened to address the ongoing impact of COVID-19.
In our ongoing collaboration with government departments and agencies on policy matters including remote reconnection and disconnection of customers by smart meters, power charges in residential parks, and water competition, we continue to influence the evolvement of consumer protections.
Looking ahead
I was pleased to be appointed Chair of the Australian and New Zealand Ombudsman Association in November 2019 after serving on the Executive for several years. My two-year term will give me increased insights into how Ombudsman offices across Australia and New Zealand are evolving in today's changing environment.
The energy sector is currently experiencing its most significant transformation in 200 years. One of the challenges we face is how to innovatively provide fit-for-purpose external dispute resolution services to the consumers who are adopting new technologies, products and services, and to those who are at risk of being left behind.
The Australian and New Zealand Energy and Water Ombudsman Network commissioned a report from the University of Sydney Law School. Involving over 70 interviews, the report aimed to identify potential dispute resolution needs of consumers in the energy and water markets in the next five-ten years including: jurisdictional coverage, governance structures, membership, funding, operations, models and new methods of consumer access to the Schemes.
The report is one of several inputs that will inform our planning, to ensure we remain an integral part of the consumer protection framework across the energy and water markets. There is no doubt that this has been a difficult year for the sector. What COVID-19 means for the retail energy market has featured heavily in the Australian Energy Market Commission's 2020 Retail Energy Competition Review, and for consumers, the fallout from the pandemic will be felt with even more intensity when current support measures end. At EWON, we're using this time to plan how to be even more responsive, resilient, and effective.
Our team
The EWON team has epitomised responsiveness and resilience this year. With little notice, in March, team members packed up their desks and, armed with their computer mouse, camera and perhaps a large screen monitor, headed home. The following day, they started work – including the front line, using their mobile phone to log into EWON's phone system.
I am so proud of each and every one of the EWON team — they have continued their work with diligence, commitment, and good humour despite the challenges of the latter part of 2019/2020.
In April Kevin Marron, one of our Member Liaison Officers, passed away after a short and serious illness. Kevin, one of life's true gentlemen, had only been at EWON for just under a year, but it felt like he and his quirky humour had been part of EWON for much longer. Vale Kevin.
Towards the end of 2019/2020, we separately farewelled two staff members to new roles with our best wishes: Mia Lauze, Communications & Outreach Manager, and Adrian Borchok, General Manager Investigations — both played key roles at EWON in recent years.
I would especially like to highlight the work of Deputy Ombudsman, Helen Ford, and General Manager Finance & Corporate Services, Bernadette Or — their teamwork, resilience, humour, and strong leadership has been a tremendous support for me and the EWON team during this challenging year.
Finally, I would like to extend my thanks to Chair, Tony Crawford and the Board, who have challenged our thinking whilst offering astute guidance and support as we navigated our way through a year of unprecedented circumstances.