Disconnection or restriction
If you are having difficulty paying your bill and you are facing disconnection, contact your provider and ask about their customer assistance program, payment options or emergency assistance (Energy Accounts Payment Assistance (EAPA), Water Payment Assistance Scheme (PAS) vouchers).
If you have been disconnected, you will normally have to pay something towards your account or agree to a payment plan for the provider to reconnect you. If the energy or water provider agrees for you to pay the bill over time, they will normally try to send a field officer to your home the same day to reconnect the supply. Sometimes, particularly if you have been disconnected at the pole or you contact the provider late in the afternoon, you may not be reconnected until the following day.
If you have been disconnected and can't work out an arrangement with your supplier to get reconnected, contact EWON for help.
Electricity or gas
Rules about disconnection
There are rules about when and how a provider can disconnect your supply. These are set out in the National Energy Retail Rules.
Generally electricity or gas disconnection occurs at the meter box. In the case of electricity, if the meter is not accessible or the supply has been reconnected without the provider's authority, the provider may arrange a pole top disconnection.
If you have an overdue bill and need a payment plan, you need to contact your retailer. An energy provider cannot disconnect the supply for non-payment when a customer is on their hardship program or when a customer has advised them they are experiencing financial difficulty, unless in the previous 12 months, the provider has twice offered you a payment plan or assistance under their hardship program.
Your electricity or gas supply cannot be disconnected:
when you have an appointment with a community agency about EAPA vouchers and your provider has been given the appointment details
when you or someone in your house runs a life support machine that uses electricity and your energy provider is aware of this (it will be noted in your account details)
on a Friday, Saturday, Sunday, a public holiday or any day before a public holiday
before 8am and after 3pm
where the debt is for less than $300 and you have agreed with the retailer to pay this amount
on the days between 20 December and 31 December (both inclusive) in any year
when you are adhering to a formal payment plan
when you have a formal complaint, related to the arrears, with your retailer or with EWON (either your retailer or EWON would need to have confirmed with you that there is a hold on disconnection activity)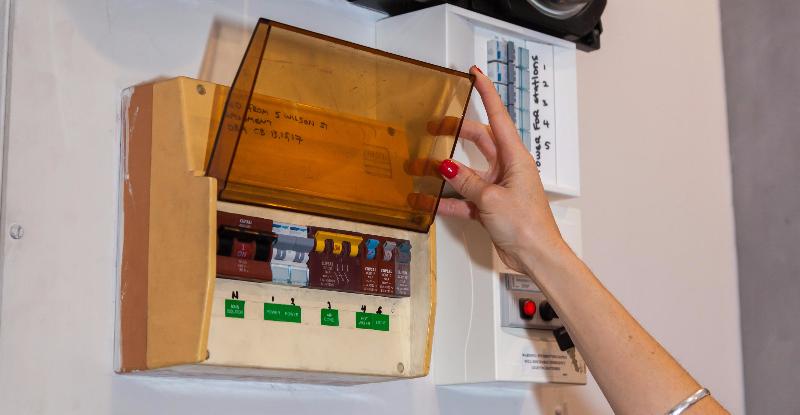 Your electricity or gas supply can be disconnected when:
you don't contact the retailer to open an account or to pay for energy you've used
you don't pay an overdue amount
you don't agree to any of the retailer's payment plan offers
you don't keep to your payment plan, you miss a payment or your payment is late
your payment plan is cancelled
you don't maintain contact with the provider (for example, you don't let them know you have an EAPA appointment or you've made a payment)
you haven't paid a security deposit
the wiring or gas piping in your home is unsafe.
Before they disconnect
The law states that the energy provider must try to contact you before they disconnect you.
Your energy provider must issue you with at least two written notices - a reminder and a disconnection warning. The disconnection warning notice can be issued at least 6 business days after the reminder notice. The disconnection warning notice should state:
- the reason/s for disconnection
- the date when the warning period ends and that payment must be made during the warning period
- the reconnection procedures and that there is a charge for reconnection
- that you can contact EWON and include our contact details
- the phone number for the retailer and the distributor
After they send you the disconnection warning notice, your energy provider must make reasonable attempts to contact you, to give you the chance to make a payment or enter into a payment arrangement. They may contact you by phone, fax or in person.
Fees
In most circumstances, you'll have to pay a disconnection and reconnection fee. Fees are set by the Australian Energy Regulator and not by the companies themselves. There may also be extra fees if you want to be reconnected after hours (after 3pm weekdays) or you have been disconnected at the pole rather than the meter box.
If the provider has disconnected you by mistake, or without taking reasonable steps to contact you, they should not charge you a fee.
Shortened collection cycle
If you have received a reminder or warning notice for two bills in a row, your retailer can place you on a shortened collection cycle. This means that instead of receiving two written notices, the retailer only has to send you one. They still have to make attempts to contact you. And they also have to warn you that you are at risk of being placed on the shortened collection cycle, before they send you a notice for the second bill in a row.
If you pay the next three bills in a row by the due date, you will be removed from the shortened collection cycle.
If you are experiencing financial difficulties or are on the retailer's hardship program, you cannot be placed on the shortened collection cycle.
Water is usually not disconnected because of the impact on public health. However, water can be restricted to allow only a very limited flow to the property.
Hunter Water and Sydney Water have customer contracts that regulate restriction practices. The following guidelines apply to customers of these two water suppliers.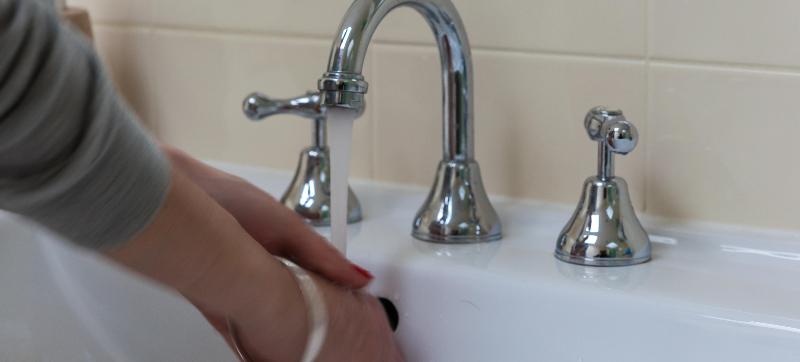 Grounds for restriction
Hunter Water and Sydney Water can restrict when a customer:
fails to pay any amount due
fails to ensure access to the meter
has non-compliant plumbing work
breaches a relevant law
discharges unauthorised trade waste water
discharges chemicals that pose a health risk
fails to install a backflow prevention device when required
uses recycled water improperly
does not comply with the terms of the customer contract.
Notification of restriction
Unlike electricity and gas, water suppliers are not required to follow a legislated notification schedule. Sydney Water and Hunter Water will notify customers in writing and may attempt to contact customers by phone or in person before the water is restricted.